Saja lebanon perfumes
Since its creation nearly a decade ago, Saja Lebanon has grown to be one of the most sought- after newcomers in the fragrance industry. Now, Saja Lebanon is synonymous with authentic oriental and French perfumes of the highest quality and finest variety.
From seed to scent the evolution of Saja Lebanon
The first influence behind Saja Lebanon can be traced back to 2007 in the republic of Lebanon. Saja Lebanon creator was inspired by its lush scenery that she wanted to bottle it in the form of a uniquely Arabic perfume. The idea was to create an aroma that would remind Gulf Arabs of home. She experimented the finest natural Lebanese roses to forge beautiful scents including periwinkle and jasmine.

A selection of Saja Lebanon perfumes was offered to the public. Sales in the Kuwaiti market grew in 2008, as marketing efforts were scaled to meet growing demand.

From the beginning of 2009 until the end of June 2009, Saja Lebanon was able to achieve the greatest accomplishment: an accelerated increase in the number visitors and customers.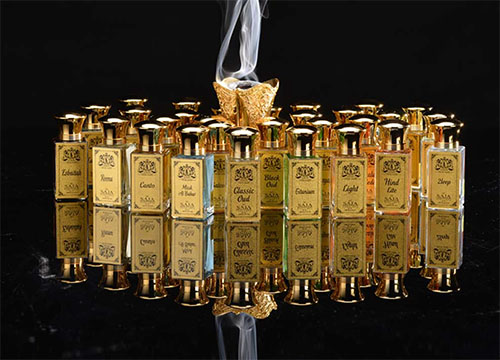 Saja Lebanon was officially founded. Looking back, Saja Lebanon quickly sprang from its humble roots into considerable success thanks to its steady commitment to its devoted customers, quality products and durable partnerships.

Lovers of the Saja Lebanon brand have helped make it an international name by spreading the word. Today, Saja Lebanon continues to expand locally and into the world beyond Kuwaiti borders. It is now a leading company the in Arabic perfume industry, with more than 49 flavors at competitive prices.